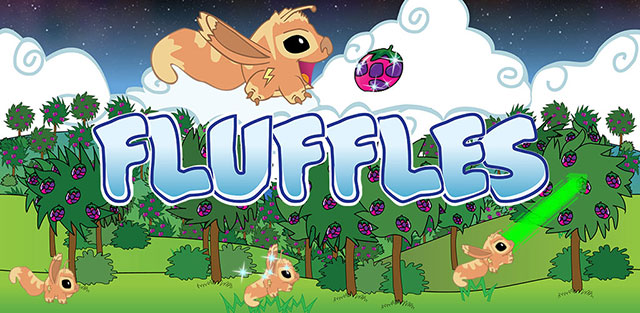 Save the Fluffles! Fling them home through space in this new physics puzzle game
Help save the Fluffles and bring them home. Fling through space using your stored energy to get through the galaxy to get you back home with your friends. Carefully go through obstacles like spikes, black holes, and more! Help save the Fluffles and become a hero!
Have more fun with Fluffles by creating and playing your own levels with the built-in level editor. Challenge your friends and see if they can master your creations.
Don't delay help the Fluffles today!
This physics based puzzle game is in the same category as Angry Birds. This is the BETA version. Like Minecraft, we will be continuously adding new features based on our players feedback. The initial release of the game includes the initial obstacles in 30 new levels. We will be adding more obstacles, powerups, enemies, and different environments! Help contribute to the advanced features being added into the game by leaving your feedback!
Want it more challenging? More enemies, obstacles or features in the level designer? Let Us know! Just like the Fluffles, this game will evolve with your help!
Notes:
– Please send bug reports and feedback to info@ackmi.com
– This is the free version, supported with in app ads.
– Like us on Facebook: http://facebook.com/pages/Ackmicom/119310251495822
– Follow us on Twitter: http://twitter.com/ackmiENT
– Leave comments on our blog at: http://www.ackmi.com
Leave 5 stars to let us know you enjoy the game! If you leave less than 5 stars, please let us know what we can do to improve it to a 5-star rating!